"

Their honesty is without question. If there's ever any issues post completion they're always quick to sort it out.
They're excellent builders … highly accessible and responsive. We simply have a great deal of trust in their work. The kind of people we like dealing with and we have no hesitation in recommending them.
"
Trevor Gorman
Managing Director
McMullin Group
"

They've completed over 30 projects over the past 20 years for me and there's never been a serious problem with any of them – either before or after completion. They're always on time … I've never had a project late – and that's saying a lot.
Their design and construct service includes a lump sum for everything up front – so I have an agreed upon price that they always stick to.
They have regular meetings with regular minutes – their tracking of the project is very, very good.
They pay their subcontractors as soon as I pay them – that motivates the very good people to want to work with them.
"
Victor Rudewych
Mimivic Group
"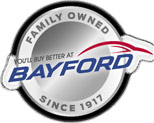 We're very happy with them. This is the second project we've done with them – and after the experience of the first we went straight to them for the second.
We've done a number of projects with other builders and the two things that can drive you mad in a building project are getting things done on time on the costs of variations. They finished our first project on time and it looks they'll finish ahead of schedule on the second. That's very rare in Victoria. And they're very professional and reasonable when dealing with variations. They're also very good at dealing with council issues.
Project managers are always on site – always available and in contact day-to-day. They're good, professional people and we'll definitely use them again. They just make things so much easier.
"
Hugh Bayford
Bayford Group
"

I can't speak highly enough of them. They completed the extension of our warehouse with no interruption to trucks or deliveries. I'll be doing another project with them. They've kept us in the loop and up to date every step of the way.
Dealing with them is virtually trouble free.
"
Brian Durran
Managing Director
Duresta Pty Ltd (Furniture Galore)
"

Even in the earliest stages, they're extremely innovative … always coming up with good ideas and suggesting ways in which a building will work more efficiently or be built more economically.
During the building stage their lines of communication are excellent - so they're always prepared to be flexible when it comes to dealing with changes and meeting the client's needs.
We've done over 20 projects with CMW and they've always been on time and on budget. We would have no hesitation in recommending them.
"
John Purdey
Development Director
McMullin Group
"

They've recently finished a major project for us – a fantastic development, with little, if any overruns, hassles or other problems.
The project was finished in time for our season and the quality of the building looks good. I would be happy to be a referee for CMW going forward.
We'll be using them again for a major project in Geelong.
"
Ray Frost
Managing Director
Ray's Outdoors
"

Over the time we've worked with CMW we've always put them to the test and they've always delivered.
They're honest, reliable and very professional providers – people of integrity who really know what they're doing and come up with the goods.
"
Craig Turner
Director
Sleepyhead Ltd
"

CMW Design & Construct (Vic) Pty Ltd had a refreshing approach, professional attitude & helpful representation.
"
John Vilinskis
Engineering Manager
Eriez Magnetics